"How much is a little girl worth?"
These were the words tearfully delivered by decorated US Olympian Simone Biles as she testified in front of the Senate Judiciary Committee the morning of Wednesday, September 15th. Biles was joined by other gymnasts and abuse survivors McKayla Maroney, Maggie Nichols and Aly Raisman. Biles and her comrades painted a damning picture of the FBI, and condemned the "entire system that perpetrated his abuse". This "system" undoubtedly includes the FBI as well as USA Gymnastics (USAG) and the U.S. Olympic and Paralympic Committee (USOPC).
"It truly feels like the FBI turned a blind eye to us and went out of its way to help protect USAG and USOPC," Biles stated. Biles' former teammate McKayla Maroney furthered these sentiments, stating that the FBI deliberately misrepresented what she said in official documents, resulting in a year and a half transpiring before any action was taken. Aly Raisman contributed that she recalls sitting with an FBI agent while he tried to convince her that it [the abuse] "wasn't that bad". The FBI's botched investigation allowed Nassar to continue abusing young athletes for months, as is shown by a detailed report issued by Justice Department Inspector General Michael Horowitz.
Biles also testified that the abuse continues to affect her, and even contributed to her decision to withdraw from the Tokyo Olympic Games that transpired this year. "As the lone competitor in the recent Tokyo Games who was a survivor of this horror, I can assure you the impacts of this man's abuse are not ever over or forgotten," she said. However, she shares that her determination to compete in the Olympics despite the enduring trauma came from her desire keep people's attention on the crisis, and "maintain a connection between the failures and the competition at Tokyo 2020".
Nassar is currently in prison and serving a 60-year sentence on child abuse charges, which will be followed by an additional 40-175 years for various sexual assault charges. He is known to have abused at least hundreds of women during his tenure as a team doctor, which dates back to 1978.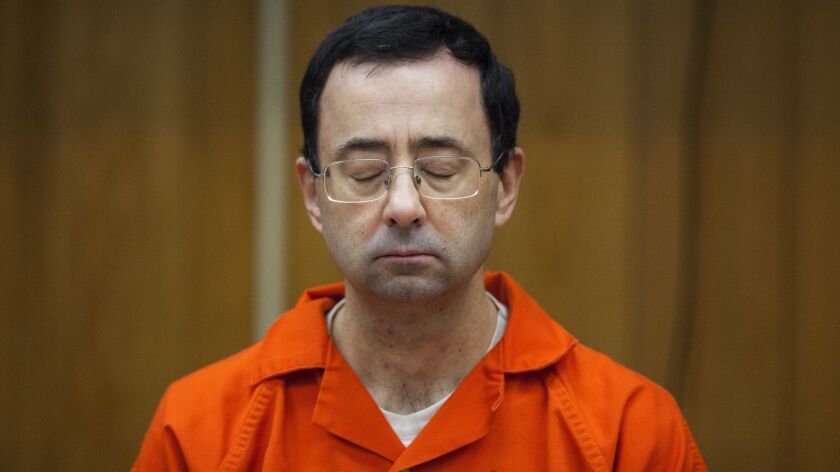 With regard to the FBI's response, the agent who belabored the investigation and falsified McKayla Maroney's statements was fired, but has not been prosecuted. The FBI has also previously stated "This should not have happened. The FBI will never lose sight of the harm that Nassar's abuse caused. The actions and inactions of certain FBI employees described in the Report are inexcusable and a discredit to this organization."
The USOPOC stated that it is "completely dedicated to the safety and well-being" of its athletes, and it has implemented reforms after hiring a law firm to conduct an independent investigation", and USAG has not replied to any requests for comments since the hearing as of yet.
You can watch the entire Judiciary Committee Hearing here.
Do you think the involved organizations are taking sufficient measures to remedy the harm done?